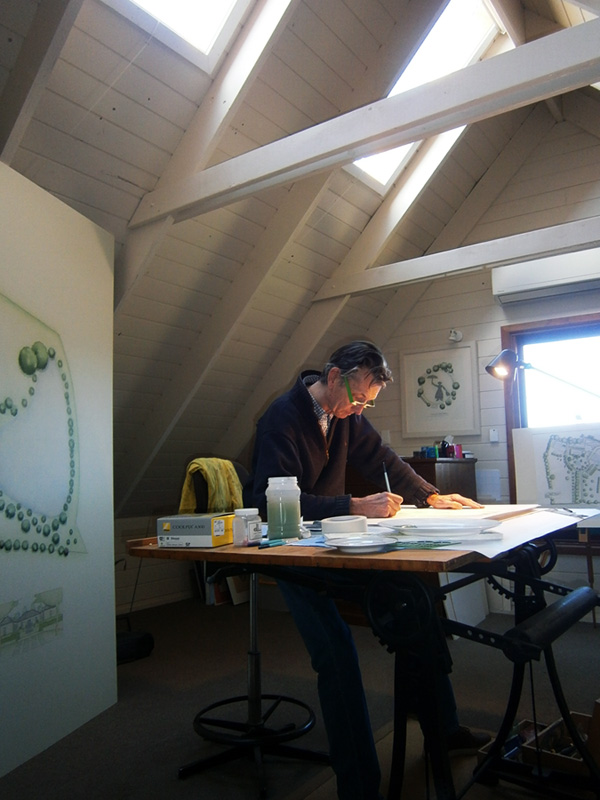 Here's a bit about my background and the beginning of Garden Portraits.
My early career was in advertising in Sydney; initially as a graphic designer and later as partner of the agency. During this time I witnessed enormous change in graphic design techniques from traditional pen and ink storyboards to the advent of computer graphics and software programmes and on-line advertising.
In 2003 my wife and I moved to the country and now live in the NSW Southern Tablelands near Crookwell. Surrounded by a landscape of rolling hills and graceful eucalypts inspired me to start a garden to complement our house.
Years later this interest has developed into a passion for the landscape and gardens of all sizes and types.This passion, combined with an interest in the watercolour garden plans of 1920's Australian landscape designer Edna Walling, led to a new venture working from home Garden Portraits - Your Garden in Watercolour.
My work has now returned full circle to illustrating in traditional pencil, pen and paintbrush.